Michelle Galvan, MBA
Executive Director, Optum Public Sector San Diego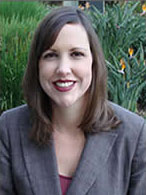 As the Executive Director for Optum Public Sector San Diego, Michelle Galvan is responsible for the oversight of behavioral health and wellness clinical services that improve the overall health and well-being of individuals in the San Diego market, as well as beneficiaries in Medical, Medicare, and other local, state, and federal programs. In addition, Ms. Galvan is responsible for defining and leading the public sector business strategy by working closely with Optum's community partners on how to best leverage the full breadth of their capabilities in support of health plans serving Medical, Medicare, state-funded, and federal beneficiaries.
For eight years prior to assuming her role as Executive Director, Ms. Galvan was an integral member of the operational leadership team for Optum Public Sector San Diego.
She served as the Director of Finance and, most recently, the Director of Business Operations. She developed and implemented strategic business plans, assisted with contract negotiations and proposal requests, and worked directly with County of San Diego staff on operational and service expansions. Furthermore, Ms. Galvan has a solid track record of building key partnerships with the County's fiscal, reporting, and information strategic planning teams.

Ms. Galvan has extensive experience in finance. Prior to assuming her role with Optum Public Sector, she was the Director of Financial Decision Support and Reimbursement at Paradise Valley Hospital where she performed financial and operational analysis to assist senior management in making effective decisions.
Ms. Galvan earned both her Bachelor of Arts degree in Business Administration and her Master of Business Administration from the University of San Diego.