News
Early Bird Registration for the 3rd Annual Critical Issues in Child and Adolescent Mental Health Conference ends February 20

February 7, 2018
Suicidal Youth. Do you know what to do?
Don't miss Suicidal Youth: Key Issues in Assessing & Treating Young People Who Want to Die
Psychopharmacological Advances. Are you up-to-date?
Don't miss Fundamentals of Psychopharm followed by Advanced Issues in Complex ADHD, Mood Disorders, Aggression in Autism Spectrum Disorders and more...
The 3rd Annual Critical Issues in Child and Adolescent Mental Health (CICAMH) Conference will take place on March 23-24, 2018 in San Diego, CA.
Two full days with nationally known speakers, hundreds of clinicians, treatment providers, educators and physicians. You will gain a deeper understanding of how risk and resilience factors shape adolescent brain and identity development and what we can do to support troubled youth. View conference agenda.
Nationally known speakers will provide in-depth information about adolescent brain and identity development. View our distinguished speaker list.
Network and connect with colleagues and speakers during a Friday evening networking session.
Don't miss these cutting-edge sessions featuring clinical vignettes, case studies, successful practices and innovative interventions that will impact your work with children, adolescents and families.
Registration
$125 per Day Early Bird
$150 per Day after February 20, 2018
Registration fee includes free parking, CME/CE credit, food and beverages.
Haga el Regalo de Escuchar: Consejos para Apoyar la Salud Mental de un Amigo o Ser Querido durante las Fiestas
December 7, 2015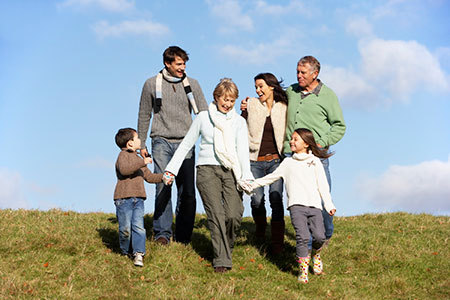 Casi todos sufrimos más estrés durante la vorágine de la época de las fiestas: hay que preparar comidas, comprar regalos, asistir a reuniones sociales y cumplir obligaciones familiares. Para las personas que luchan con una enfermedad mental o un problema de consumo de sustancias, esta época puede ser especialmente difícil. La época de las fiestas es un momento importante en que los miembros de la familia, los seres queridos y los amigos pueden acercarse para ofrecer ayuda y apoyo. Incluso el más mínimo gesto, como escuchar, puede tener un gran impacto. Los siguientes son algunos consejos para iniciar una conversación y hacer el regalo de escuchar para ayudar a un amigo o ser querido que pueda estar pasando un momento difícil:

Muestre interés sin buscar la confrontación ni emitir juicios. Hágale saber que usted siente afecto por él, y que quiere saber qué pasa porque le preocupan los recientes cambios que observó en su estado de ánimo o conducta.


Haga preguntas simples. Pregúntele cómo está, qué siente y cómo puede brindarle apoyo.


Ofrezca consuelo y esperanza. Hágale saber que él no está solo y que usted está ahí para brindarle su apoyo y buscar ayuda activamente para sentirse mejor.


Evite frases que podrían ser despreciativas o acusatorias. Aunque no entienda lo que él siente, es importante expresar solamente su apoyo incondicional.


Sugiera pedir ayuda a un recurso de apoyo local para la recuperación. Pregúntele si ha pensado en buscar el apoyo de un profesional capacitado para tratar estos tipos de asuntos. Considere hacer algunas sugerencias que usted ya ha investigado u ofrézcase para buscar juntos recursos locales.


Después de su conversación inicial, manténgase en contacto con su ser querido y pregúntele cómo está periódicamente. Contar con el apoyo constante de familiares y amigos puede marcar una enorme diferencia en el bienestar de las personas.
Optum tiene el compromiso de ayudar a las personas del Condado de San Diego a tener acceso al apoyo que necesitan para recuperarse y llevar vidas saludables. La siguiente es una lista de recursos de información y apoyo para la salud mental disponibles en español para ayudarle, o ayudar a un ser querido, a iniciar el camino hacia la recuperación.
Línea de Acceso y Ayuda para Casos de Crisis del Condado de San Diego en el
(888) 724-7240: este servicio GRATUITO las 24 horas del día, los siete días de la semana brinda apoyo y referencias a las personas que están atravesando una crisis. Los habitantes de San Diego pueden llamar a la Línea de Acceso y Ayuda para Casos de Crisis (disponible en 150 idiomas a través de un servicio de intérpretes) para recibir asistencia confidencial inmediata de parte de un profesional clínico con una Maestría.


NAMI San Diego: (link: www.namisandiego.org) la Subsidiaria en San Diego de la National Alliance on Mental Illness (Alianza Nacional sobre Salud Mental) ofrece una Línea de Ayuda para casos de enfermedad mental, grupos de apoyo, reuniones educativas, boletines de noticias, una biblioteca y una serie de clases sobre enfermedad mental en diversos lugares en el Condado de San Diego.


It's Up to Us: (link: http://www.up2sd.org/nosotros/) esta campaña en el Condado de San Diego está diseñada para que los habitantes del condado puedan hablar abiertamente sobre salud mental, reconozcan los síntomas, utilicen los recursos locales y busquen ayuda. Información en MenteSana-CuerpoSano.com sobre Estrés, Depresión y Mejor


Información en MenteSana-CuerpoSano.com sobre Abuso: Drogas, Alcohol, Violencia https://www.liveandworkwell.com/public/content/showHotTopic.asp?hid=15&lang=2


Información sobre depresión de Mental Health America: ¿Qué es la depresión? y Lista de Verificación de las Señales de la Depresión
Más recursos disponibles en inglés:
Optum Public Sector San Diego Participates in Local Conference

November 16, 2015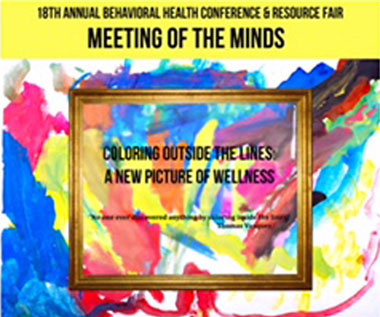 Recently Optum Public Sector San Diego was a sponsor of the 18th Annual Meeting of the Minds Behavioral Health Conference & Resource Fair. The event organized by Mental Health America of San Diego County was held October 22 at the Sheraton San Diego Hotel. Meeting of Minds highlights innovative and unique care in relationship to mental health prevention, treatment, and supportive care.
Attendees had the opportunity to network with other professionals to explore new approaches in care as well as promoting collaboration, cooperation, and understanding related to mental health. Optum Public Sector San Diego employees manned a booth at the resource fair where they shared Optum's mission to help people live healthier lives.
This year's conference theme was Coloring Outside the Lines: A new Picture of Wellness.
New and Improved Optum San Diego Website
October 16, 2015
The website will launch on November 1st. Our website name will change from OptumHealthSanDiego to OptumSanDiego. We will be launching a new registration system and will have a tip sheet to walk you through the process. We will send you the tip-sheet in the next couple of weeks announcing the day that we open the registration. We will also post the tip sheets on the current website for easy retrieval.
The new features include the following:
Document Search
The search function provides the capability to search all documents by title or document content. Search results for secure documents will prompt the user to log in, verifying user access to those secure documents.

Enhanced Security
The new Optum ID password system provides greater protection and added security for secure documents. Optum ID also offers self-service for password reset and recovery.

Responsive Design
Optimal viewing and functionality is possible on different devices, e.g. smart phones, notepads, desktops. The screen size will match the size of the device and navigation has been enhanced.
UnitedHealthcare Delivers Replacement Bikes Stolen from San Diego Veterans Organization
May 15, 2015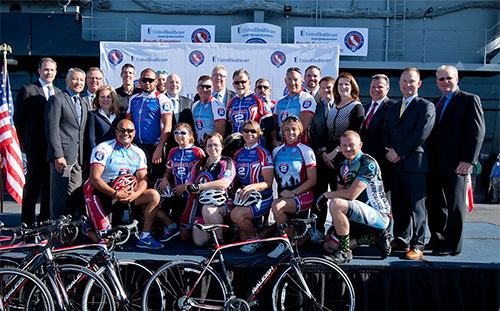 On April 27th, UnitedHealthcare presented Ride 2 Recovery with a new fleet of bikes at a ceremony on the flight deck of the U.S.S. Midway Museum. Earlier that month UnitedHealthcare had donated $50,000 to the non-profit veterans organization after learning that 16 of their bikes were stolen.
The adaptive bikes worth over $10,000 were taken in March from a storage unit at the Balboa Naval Medical Center San Diego. The bikes were used by Ride 2 Recovery's Project HERO (Healing Exercise Rehabilitation Opportunity) program at Balboa.
Project HERO assists in the rehabilitation of injured servicemembers and veterans through a personalized and progressive cycling program. This groundbreaking program has shown to greatly improve the speed and effectiveness of recovery for its participates.
This is the sixth year UnitedHealthcare is serving as Ride 2 Recovery's title sponsor, providing financial, in-kind and volunteer support to help America's injured veterans
UnitedHealthcare Employees Donate Easter Baskets to Camp Pendleton Families
May 15, 2015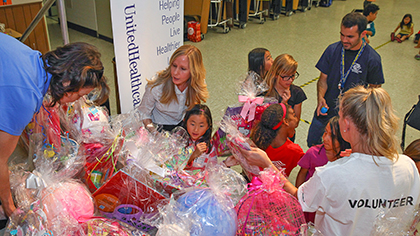 On March 28th, Easter baskets filled with healthy snacks, treats, sports equipment, art supplies, crafts, stationery, gift cards, stuffed animals, toys , games and books, were delivered to several hundred Marine Corps Base Camp Pendleton families through the San Clemente Military Family Outreach.
Over 500 baskets were assembled by UnitedHealthcare employees along with local volunteers as a way of saying thank you to military members for their service.
"Most of the families we work with are living far from home and relatives, and often have one of their parents serving overseas. These Easter baskets are a welcome source of support for our kids, their parents and our larger military family," said Kathleen Morea, chairperson, San Clemente Military Family Outreach. "Every year we are so grateful for the UnitedHealthcare volunteers who support our mission and families."
This is the tenth year that UnitedHealthcare employees participated in the Easter basket drive.
Optum Supports Mental Health Awareness at Annual NAMI Walk
May 8, 2015

On Saturday May 2nd, the Optum team, "Walk the Talk", participated in the 11th annual San Diego County NAMI (National Alliance on Mental Illness) Walk. Optum orange T-shirts dominated the landscape as over 150 Optum employees as well as their family members, friends and pets walked and/or ran 5 kilometers of Liberty Station's picturesque paths.
This fundraising event helps NAMI raise awareness for mental illness. As a sponsor of the walk, Optum shares the commitment of the NAMI's mission of ending the stigma associated with mental illness.
May is Mental Health Month
2015 Theme for the County of San Diego:
"No Health Without Mental Health"
Calendar of Events
Date
Event
Comments
April 30, 2015
QPR Suicide Prevention Training

Free!
1 Hour
10 am / 12 pm / 5 pm
Malcolm X Library, 5148 Market Street, San Diego, CA 92114

Contact Lora Cayanan at lcayanan@sdchip.org or (858) 609-7971
May 1, 2015
Youth Mental Health First Aid

Free!
8 Hours
8:30 am - 5pm
NAMI San Diego, 5095 Murphy Canyon Road, Suite 320, San Diego, CA 92123

Contact Optum San Diego at shine.wang@optum.com or (619) 641-6355
May 2, 2015
NAMI Walk
N/A
May 3-9, 2015
Children's Mental Health Awareness Week
N/A
May 9, 2015
Community Alliance for Healthy Minds Forum and Resource Fair

Free!
8am - 3pm
California State University, San Marcos, 333 South Twin Oaks Valley Road, San Marcos, CA 92078

Conference, Exhibitors/Arts Fair
May 13, 2015
Latino Networking Consortium
Addressing Bullying in the LGBTIQ Latino Youth Community
May 15, 2015
Bike to Work Day
N/A
May 16, 2015
The Fellowship Center's 5K Walk for Recovery & Wellness Fair

Free!
8am - 2pm
737 East Grand, Escondido, CA

Healthy BBW, Workshops
May 28, 2015
Behavioral Health Recognition Dinner

5:30-9pm
San Diego Marriott Mission Valley, 8757 Rio San Diego Drive, San Diego, CA 92108
$49 per ticket

Email alain.azcona@aurorabehavioral.com for information.
May 28, 2015
Mental Health First Aid in Spanish (8 hours)

8:30am-5pm
Turning Hearts Center 345 5th Avenue Chula Vista, CA 91910 (New Location)

Contact Optum San Diego at shine.wang@optum.com or (619) 641-6355.
Para informacion en espanol:
ana.briones-espinoza@optum.com or (619) 641-6252.
May 29, 2015
Mental Health First Aid for Military & Veterans (8 Hours)

8:30am-5pm
VA Mission Valley Clinic 8810 Rio San Diego Dr. San Diego, CA 92108

Contact Optum San Diego at shine.wang@optum.com or (619) 641-6355.
May 30, 2015
Live Well San Diego 5K

NTC Park/Liberty Station
8am

Info and registration at: http://www.livewellsd5k.com
San Diego News promotes Mental Health Month
May 1, 2015
Newscasts by NBC 7 San Diego and San Diego 6 News featured the mental health training class that was conducted April 30. Dr. Bailey, Optum San Diego's medical director, talks about the classes and why they are important for the San Diego community.
FREE Mental Health First Aid in Spanish and for Military & Veterans
April 30, 2015

Mental Health First Aid in Spanish (8 hours)
We often train people to know CPR, the Heimlich maneuver or first aid. But you're just as likely to come in contact with someone who is suffering from an emotional or mental health crisis. Mental Health First Aid is a course designed to teach participants how to identify different types of mental illness such as depression, anxiety disorders, and substance use. As with any first aid class, there is an action plan to help someone in crisis. People learn how to assess the person for risk of harm or suicide, listen non-judgmentally, give reassurance, and encourage the person to seek professional help. This course will be taught in Spanish.
Date/Time: Thursday, May 28th from 8:30 a.m. to 5 p.m.
Cost: No Charge
New Location: Turning Hearts Center | 345 5th Avenue | Chula Vista, CA 91910
Details and Registration: Contact Optum San Diego at shine.wang@optum.com or (619) 641-6355
Para informacion en espanol: ana.briones-espinoza@optum.com or (619) 641-6252.
Download flyer: English | Espanol
Mental Health First Aid for Military & Veterans (8 Hours)
This course is designed to focus on the unique experiences and needs of military members, veterans, their family members, and those who work with them. While military service often fosters resilience in individuals and families, some service members may experience mental health or substance use challenges, and the U.S. Department of Veterans Affairs reports that approximately 22 veterans die by suicide every day. Family members and personnel working with military and families are often not aware of how to engage veterans with mental illnesses and addictions. In addition to the impact of military service on the veteran, each has a circle of family (significant other, children, parents, siblings, etc.) and friends who are also impacted by their military service.
Date/Time: Friday, May 29th from 8:30 a.m. to 5 p.m.
Cost: No Charge
Location: VA Mission Valley Clinic | 8810 Rio San Diego Dr. | San Diego, CA 92108
Details and Registration: Contact Optum San Diego at shine.wang@optum.com or (619) 641-6355
Download flyer HERE

Optum San Diego Public Sector to Participate in the NAMI Walk for the Tenth Year
April 17, 2015
On Saturday, May 2nd, Optum San Diego Public Sector will once again be supporting the National Association of Mental Illness (NAMI) Walk at Liberty Station, San Diego. Partnering with their sister companies, Optum Rx and Optum Insight, the Optum team will have over 160 employees, family members and friends in the annual 5K walk.
The team's name, "Walk the Talk", demonstrates Optum San Diego Public Sector's dedication to one of UnitedHealth Group's core values, Compassion: "We will walk in the shoes of people we serve and those with whom we work. We celebrate our role in serving people and society in an area so vitally human as their health. We must be truly compassionate and genuinely understand, feel and identify with their needs."